Deep Blue, human bloodhounds, weekly politics podcast
Twenty years ago, the world looked on in amazement as humanity's best chess player was beaten by a computer for the first time. While Deep Blue's victory over Garry Kasparov may have made it seem that computers were learning to think like us, in fact it showed why it was better to be a machine. What followed was the realisation that we could put computers to work on changing almost every aspect of our lives. Mark Anderson tells the fascinating in-depth story of how former student project Deep Blue marked the start of the era of big data.
Whether you think you have a good sense of smell or not, you'd probably never imagine that it could measure up with that of a dog. But, as S Craig Roberts explains, a new study has now challenged the idea that the human sense of smell is inferior to that of other animals – arguing it stems from promulgation of a 19th-century myth.
The latest episode of our new podcast Election Weekly is out now. We're talking about the leak of the Labour Party manifesto and Theresa May's image control tactics. Find out why manifestos are so important and why May might not actually want the massive majority she looks set to win on June 8.
Stephen Harris

Commissioning Editor
Top story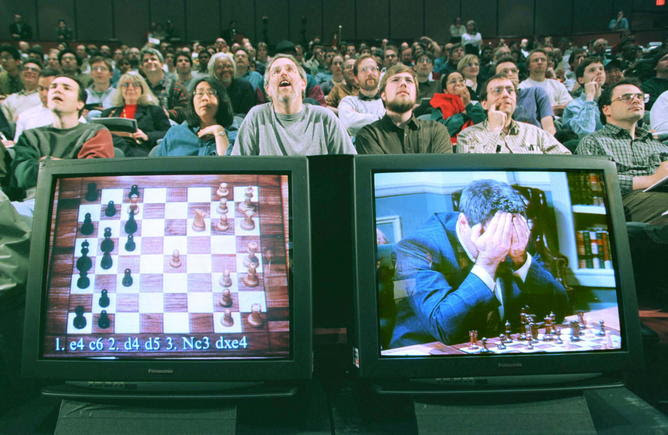 The in depth story of a student project that paved the way for a society-level shift in how we use computers.
Science + Technology
Move over, dogs. The latest evidence suggests humans can match most other animals when it comes to smelling – and even outperform them for certain scents.

To ease the stress of commuting, don't ditch the bus – just make it smarter.
Podcast
Expert analysis of the leaked Labour party manifesto and how the parties are trying to manage their media messaging.
Business + Economy
By 2030, the Blue Economy will be worth $3 trillion. And the UK is well placed to o capture a slice of this lucrative market, if it meets the challenges involved with innovation and ambition

This is how Greater Manchester is set to become one of the world's leading 'digital cities'.

Fairtrade was set up to support small producers - but some feel it is now missing the mark.
Health + Medicine
We asked two academics to check Jeremy Hunt's figures.

For decades, experts worried that there wasn't enough protein to feed the world's population. They were wrong.

We may not be able to 'age backwards', as some jellyfish do, but research is slowly revealing the secrets of successful ageing for humans.